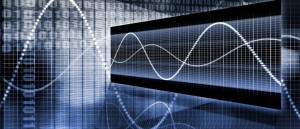 Sigmalab team is specialized in financial software design and development. We offer trading systems and indicators coding and also market analysis tools development for NinjaTrader platform.
We rely on experienced professionals used to understand specific needs and to communicate in financial operators same language.
As designers we work to help our customers to define model and then develop it the right way, taking care of all project stages, testing up to the real market validation.
State of the art technologies and continuous professional grow, allows us to produce effective solutions fitted to operate in the current financial markets.
Trading indicators development
Sigmalab produces market indicators for specific needs. Projects can be developed either from existing analytical documentation, or even directly from customer basic idea. Today indicators are trader essential tools and can be used effectively by discretional operator or associated with algorithmic systems .
Automatic trading system development
Software trading system coding is a field where Sigmalab has experience. From retail trader to financial istitution, our team can produce professional and tailored solutions to automate complex trading strategies and position management.